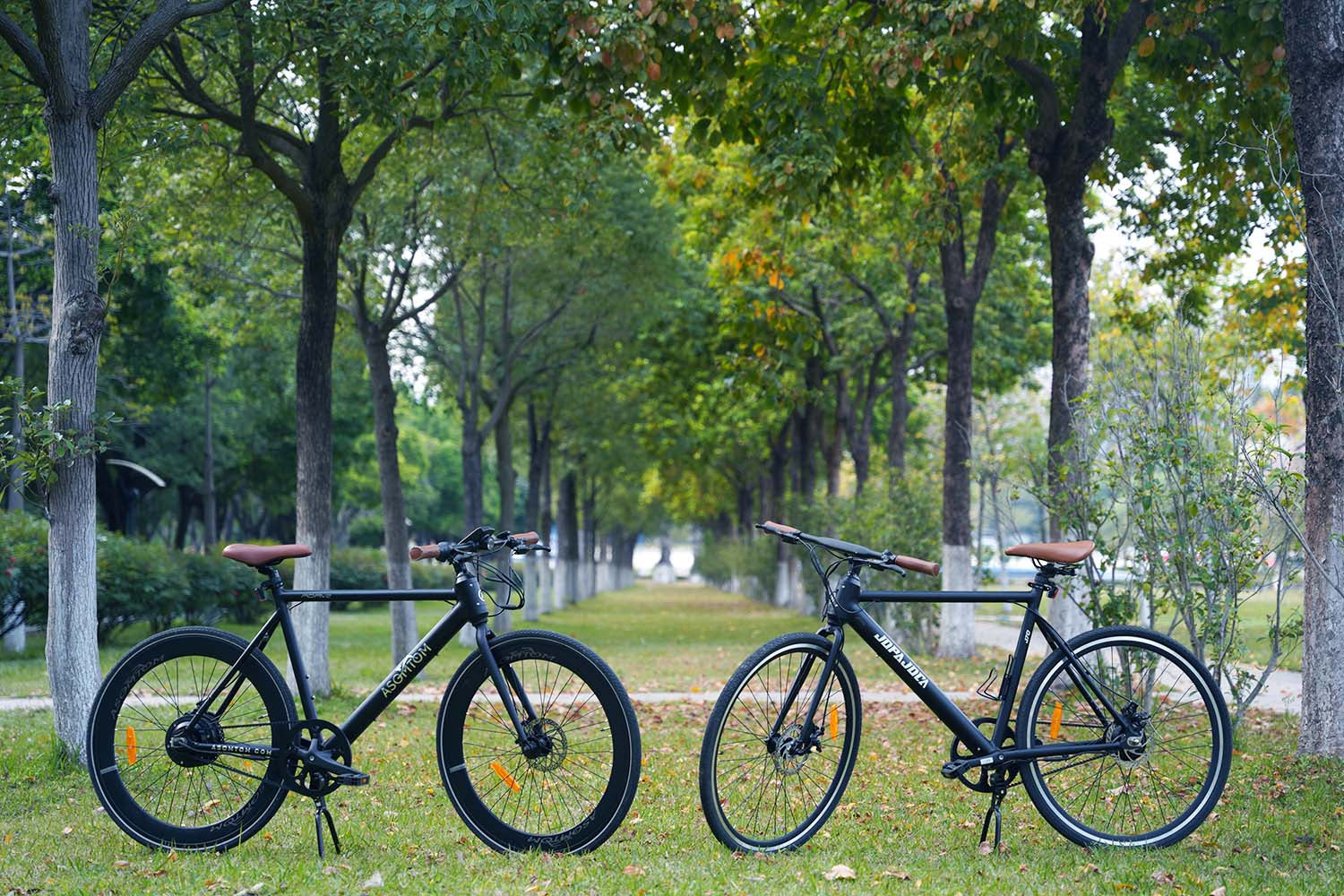 Fixed belt drive electric bike
Belt-driven bikes use belts instead of chains. First introduced in the 1980s, belt drive bikes were paired with hub gears for riders looking for different gear ratios. The belt is usually made of nylon and reinforced with carbon fiber ropes, making it one of the most durable options for powering a drivetrain. After all, it's also used on motorcycles. Take a look at some of the advantages and disadvantages of belt drive to determine if it will eventually replace the traditional chain.
What are the benefits of belt drives?
-Does not rust
- advertised as smooth butter
- no lubricant required
- less maintenance
-writer
- Very durable (5-10 times the chain)
- silence

What are the disadvantages of belt drives?
- Can only be used with single gear or hub gear

- may be difficult to replace

--More expensive

- Belts cannot be repaired, only replaced

- Low power output is inefficient




Will belt drives replace e-bike chains?
Fixed belt drive electric bike
it's complicated. While belt drives have advantages over traditional chains, there are still some points to consider why belt drives are not an immediate option. For example, a belt drive should be paired with a single gear or hub gear drivetrain - pairing an e-bike with a hub gear drive can be a daunting task! On top of that, the combination of belt drives and hub gears can significantly increase the cost of an e-bike. However, riders who want to get rid of the hassle of daily chain maintenance may prefer the idea of ​​a belt drive. If a belt drive didn't require lubricant and provided smooth running like butter, it would surely attract the attention of many riders.




If you're interested in switching to a belt-driven e-bike, check out the Asomtom RV2. This is the first belt-driven bike designed for urban riders looking for a virtually maintenance-free experience.
---