Top Tips for Researching a New E-bike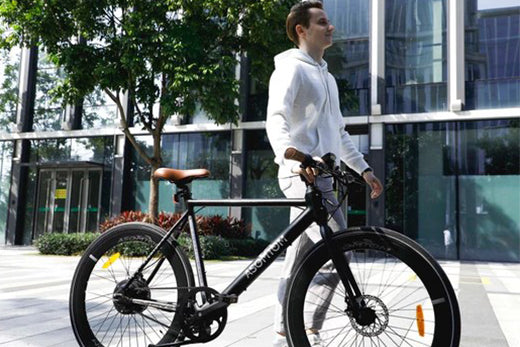 With people's pursuit of a healthy lifestyle and changes in simple, low-carbon and environmentally friendly travel methods, there are more and more benefits of riding electric bicycles, so that electric bicycles are becoming more and more popular. So if you are new to electric bicycles, how would you choose an electric bicycle that suits you?
Nowadays, the electric vehicle market is full of all kinds of electric bicycles. Each electric bike and each brand has its own characteristics, but everyone's needs are different. Some people want to buy high-quality ebike, but some people pay attention to the price. Obviously, for an electric bicycle, a single review or a single model of electric bicycle cannot represent the entire electric vehicle industry.
There are many ways to make reference and comparison before you choose to buy an electric bicycle. According to the characteristics of electric bicycle brands, electric bicycle market trends, electric bicycle usage scenarios and other information, choose the most suitable one for you. With this short guide, you'll get advice and tips on how to conduct your own e-bike research and determine which e-bike is best for you.
The main purpose of buying a bicycle
When many people buy electric bicycles, they first check the product parameters, compare the cost-effectiveness of products, etc., but they forget the main scene and main purpose of buying electric bicycles. Or maybe you want to change cars around town or you want to deliver groceries on a cargo bike. Or maybe you just want some fresh air nearby. Each of these situations will present them with different suitable e-bike options.
Compare the main parameters and specifications of the products
There is no doubt that the most important thing when choosing an electric bike is to compare the main specifications. If you need a long range, it's important to consider the maximum speed and battery capacity of the electric bike, you can't just look at the price or reviews of the electric bike and know the bike. You need to look at the individual specs and parts that make up the bike. For example, you might buy a very cheap electric bike because it's an attractive price, but find that it has a maximum range of 20 miles and you need to recharge it frequently or it might run out at the worst possible moment Battery.

If you compared the range of two different e-bikes, you might take that into consideration when looking at the overall condition and price of both e-bikes. Not all e-bikes are created equal. We compared with some well-known brands. Of course, we naturally prefer asomtom electric bikes, but this is a great example of the different comparisons you can make yourself.
Consider the lifetime cost of the bike instead of the selling price
A common mistake many consumers make when buying any new product is to look only at the price to determine the best deal. However, the selling price of an e-bike does not mean that this e-bike is the best price. Cheaper purchase price products may lower your upfront purchase costs, but can get expensive when you need to repair a broken bike, upgrade or replace a specific part, or find that your e-bike is nowhere near powerful or fast enough.

Expensive products may end up costing you less over the life of the product. So while the initial cost may be higher, in the end an expensive e-bike may be a lower cost option.
Social Media View Brand Product Review Videos
Among the electric bicycles of major brands, they generally have product reviews on social media, such as YouTube or instgram, Facebook. Their professional e-bike bloggers will introduce the products according to the characteristics of each car. You can choose the best e-bike by following these types of e-bike bloggers and evaluating these product types.
Test ride an electric bike
Try riding an e-bike is the best experience if you can. Compared with just reading bicycle introduction articles, riding an electric bicycle in person can give you the feeling of the car faster and more directly.
Check the warranty
Our final tip should come as no surprise, but it is sometimes forgotten. Check the warranty of any electric bike brand you plan to buy. A short warranty, or no warranty at all, shows a company's lack of confidence that its products will perform well. Asomtom comes with an industry leading 1 year warranty, you can read more here.ASOMTOM is a company that develops convenient and interesting transportation with the concept of green, health, safety, efficiency, economy and energy saving

Researching the best electric bikes for you can seem daunting at first, but by following these guides, you should be able to narrow down your choices to just a few bikes that meet all your needs. Remember to compare specs while considering the specific purpose you want to use the bike for, read or watch reviews to see what a bike really costs more than just the list price, test ride an e-bike if you can, and look for the manufacturer's warranty.

With these tips, you'll be on your new electric bike in no time. enjoy!
---