How to Choose the Right Size for Your Electric Bike?
In today's fast-paced lifestyle, electric bikes have become a popular mode of transportation. However, choosing the right electric bike for yourself is not an easy task. This article will guide you through some key factors to help you select the appropriate size for your electric bike.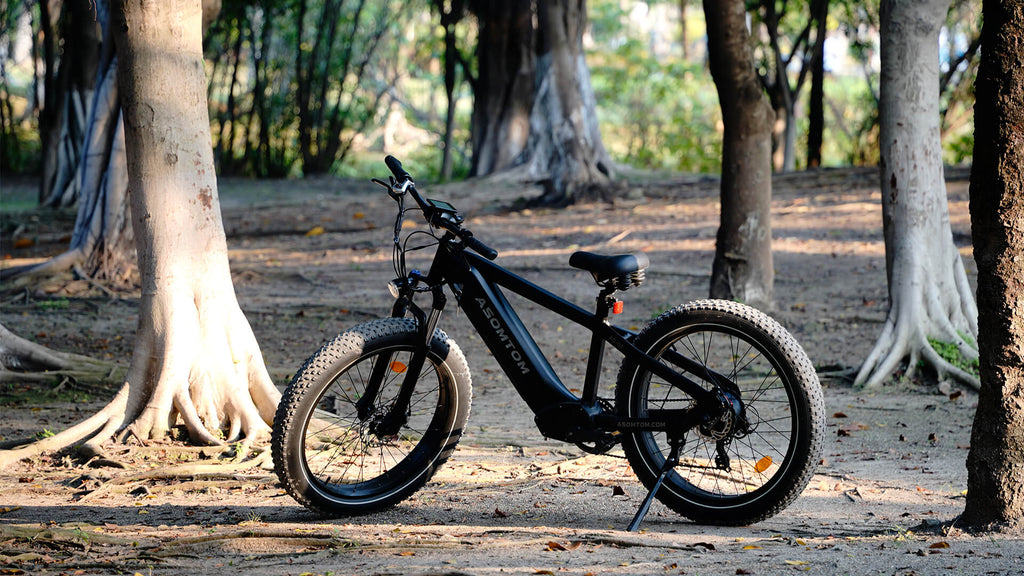 1.Height and Body Size
When selecting the right size for an electric bike, considering your height and body size is crucial. Different heights and body sizes require different frame sizes to provide a comfortable riding experience. Generally, shorter individuals are better suited for smaller frame sizes, while taller individuals may need larger frame sizes.
2.Riding Posture and Comfort
Your riding posture is also a key factor in choosing the size of an electric bike. If you prefer an upright posture, opting for a taller frame may be more suitable for you. If you prefer a forward-leaning posture, choosing a lower frame may be more appropriate. Additionally, ensure that the chosen frame has enough adjustability to make minor tweaks based on your needs for optimal comfort.
3.Riding Style and Purpose
Considering your riding style and purpose is also important. If you are an enthusiast seeking long-distance rides, it is recommended to choose an electric bike with a power rating of 500W or higher. ASOMTOM Q7&E300, weighing up to 73 pounds, offer a good balance of lower weight and a powerful 750W motor, allowing for speeds of up to approximately 28 miles per hour, which is beneficial for climbing or actively descending, providing a great riding experience.
For those looking for shorter-distance recreational adventures, opting for lower power ratings can suffice. These power specifications are relatively more fitness-oriented, while the bikes themselves are lighter and more portable. If you only ride occasionally or within neighborhoods or around campuses, lower power electric bikes are ideal. They are lighter and, although slower in speed, are sufficient for flat terrains.
Test Rides and Consultation with Professionals
Finally, test rides are one of the best ways to choose the right size for an electric bike. ASOMTOM has offline retail stores in Washington and California, offering test rides and purchase services. By test riding bikes with different frame sizes, you can experience their comfort and adaptability while riding. Additionally, consulting professionals, such as sales representatives from various brands or staff at bike shops, can provide expert advice on size selection and address any questions you may have.
Choosing the right size for your electric bike involves considering factors such as height, body size, riding posture, riding style, and purpose. Test rides and consultation with professionals can help you make a more informed decision. Remember, choosing the right size for your electric bike will provide you with a more comfortable and enjoyable riding experience.
---